Acne Clear Plus is an acne improvement program that has helped more than 10,000 patients since 2005. It is the most effective acne improvement program. It does not only reduce acne and other irritations, but also prevent new acne as well as improve the skin structure within the short period of time. You can start noticing some changes after the first session, and the result will be apparent within 3-4 sessions.

What are included in Acne Clear Plus?

1. Acne Care treatment for skin irritation, inflamed acne and comedo acne.
2. Acne Extraction for comedo acne removal (blackheads and whiteheads extraction).
3. Three creams to be used at home for reducing and preventing acne.

How does Acne Care treatment reduce acne?

Acne Care treatment helps reduce comedo acne, inflamed acne as well as skin irritation. It also makes skin hydrated and healthier in order to reduce, control and prevent new acne. In additional, it will help restructure your skin to return back to normal stage, after having acne for a long time.
Acne Care treatment is an excellent mix of wave generation machine (Phonophoresis), vitamins, nourishment gels, as well as Acne Mask for coping acne. The machine helps penetration of vitamins and nourishment gels. Resulting skin absorbs more substances; thus, the healing process becomes faster. In addition, Acne Mask helps inflammatory, so the existing acne becomes less redness.

What are the benefits of Acne Extraction?

Normally comedones can become inflamed. Only using topical comedolytic may not clear up all comedones. Acne extraction is an effective procedure to get rid of all comedones (blackheads and whiteheads). These hard little bumps can be open (blackheads) or closed (whiteheads), which make the skin appear rough in texture. Acne extraction can quickly clear up unsightly acne, and decrease the inflammatory acne lesions. However, it should be done by specialists, using special sterile tools with the right procedures, in order to prevent any further inflammation and acne scar after acne extraction.

What are the benefits of the three creams?

You will get three creams in each session to be used at home. The creams will be customized in response to your current problem. They will help reduce, control and prevent acne. They also help restructure your skin in order to return back to normal after having acne for a long time. Using creams simultaneously with receiving Acne Care Treatment every week will provide more effective result within the short period of time.

Who is suitable for Acne Clear Plus?

Acne Clear Plus is suitable for people having problem with short-to-long period of comedo acne, inflamed acne and/or skin irritation.

Is Acne Clear Plus suitable for sensitive skin?

The three creams as well as vitamins, nourishment gels and medicines in Acne Care treatment will be adjusted according to your skin type, in order to provide the best benefits and avoid any irritations to clients. Therefore, Acne Clear Plus is suitable for all skin types. It does not cause side effects and/or allergy.

Why do I have Acne Clear Plus?

We have been focusing on acne for almost 10 years. We have gathered information, analyzed, tested and improved. After such long work, Acne Clear Plus now become very effective in resolving acne. We work on root cause. We wish to resolve your acne permanently. We work with you during your visits to analyze your problem and identify root cause. We then provide you suggestion to prevent further chance of having acne. We focus on quality. Working on acne requires detailed work, effective product and high standard treatment. Quality is our culture here. We always do our best to maintain our quality standard in order to provide consistent results.
See results of Acne Clear Plus.
Read how people say about Acne Clear Plus.

What are the expected results?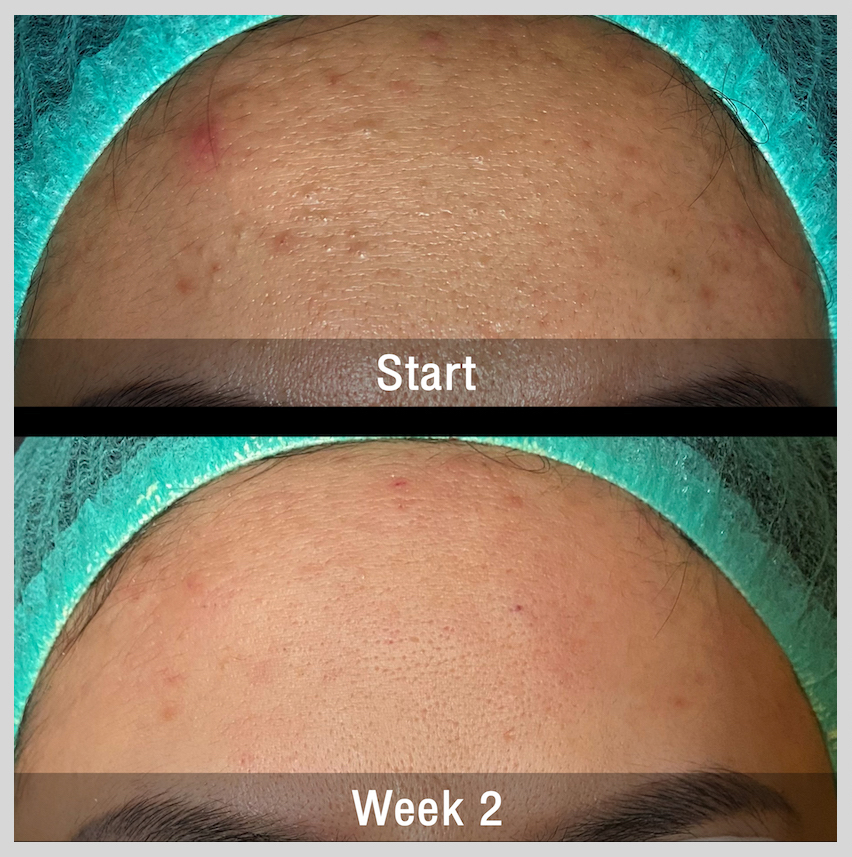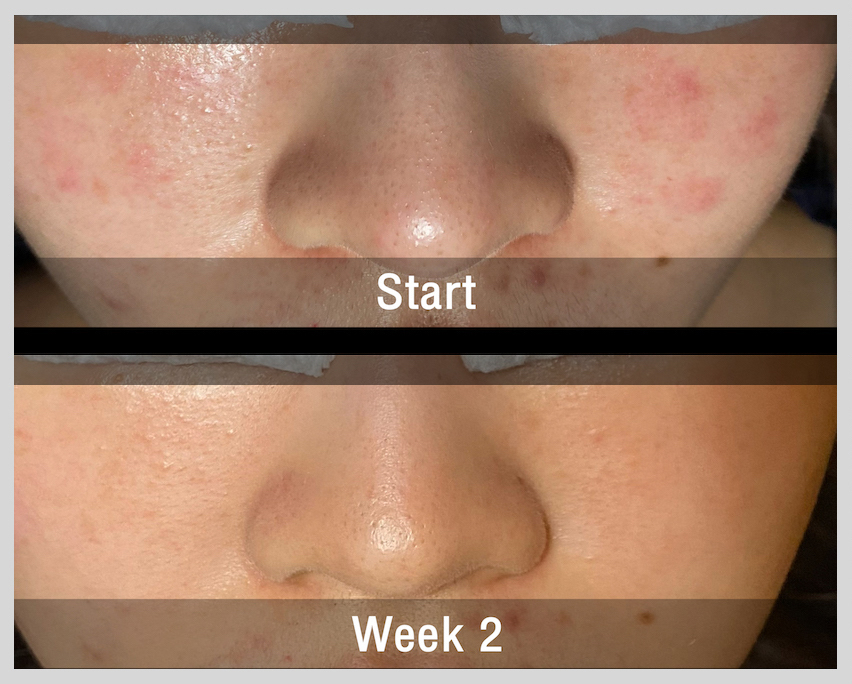 90% of patients are able to notice some changes after the 1st session. Strong improvement is noticeable after the 3rd session.

95% of patients who follow advice and come regularly are able to resolve acne problem within 3 months depending on severity levels.


How often?
Once per week.


Price/ Package/ Time

The total time per session is 60 min.
| | | |
| --- | --- | --- |
| Course size (session) | Discount (%) | Total price (THB) |
| 1 | - | 899 |
| 6 | 15% | 4,500 |
| 10 | 20% | 7,200 |

Openions from Our Clients

What our clients say about the treatment.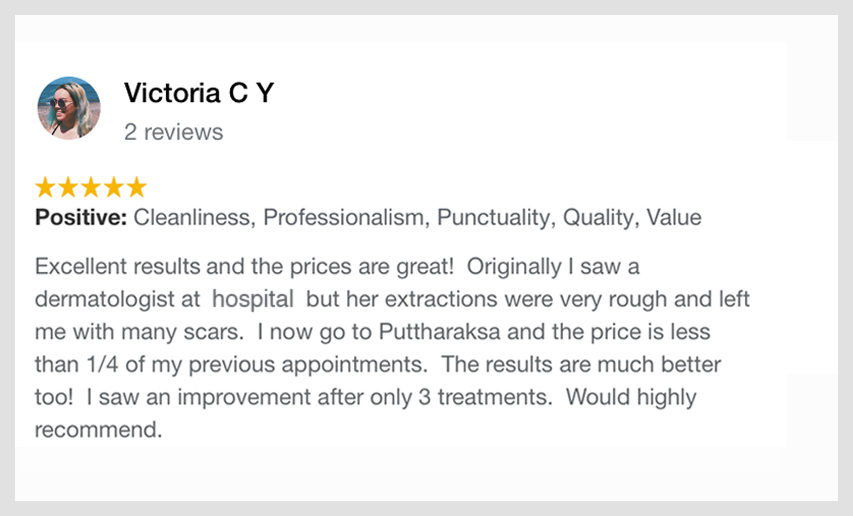 See the results »
Read testimonials »
Back to all facial treatments »

Our signature treatments: Acne Treatment | Acne Scar Treatment | Microdermabrasion